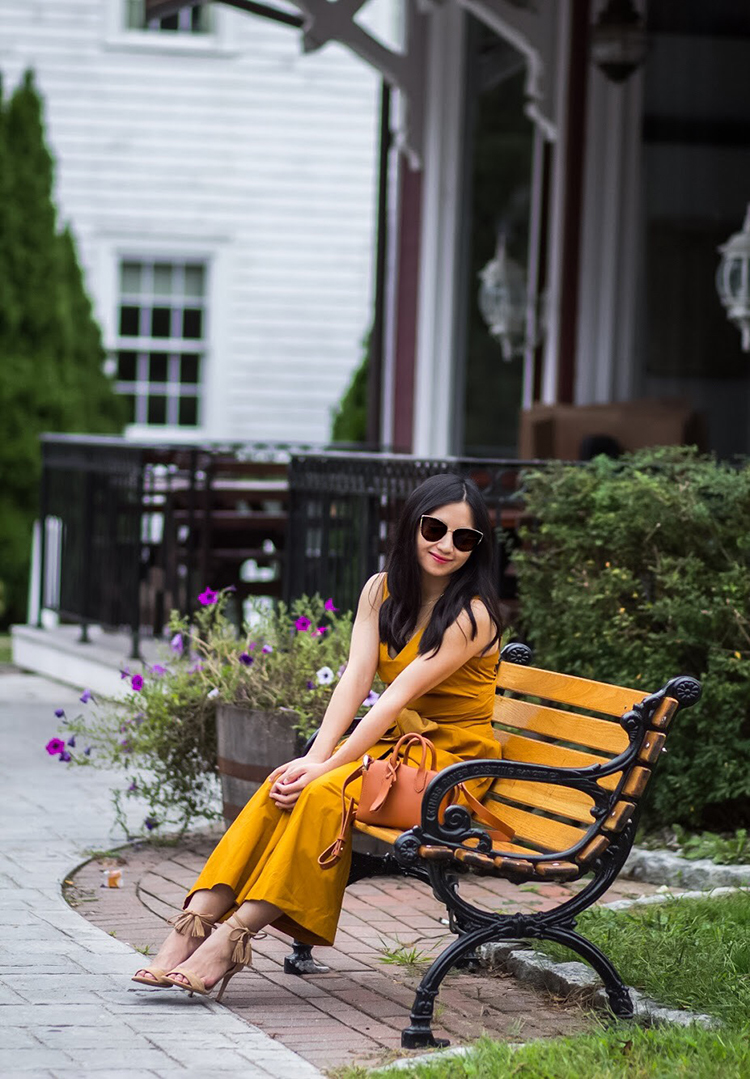 There were a few weeks in late summer during which multiple work projects simultaneously kicked into high gear for me, and when one day blurred into another in my tired mind. I am usually a unit when it comes to making returns (i.e., heavy-duty tape gun in car and return forms in color-coded folders) but, during those few weeks, I missed several return windows and had to keep some things that I probably wouldn't have otherwise kept.
This Wrap-Tie Jumpsuit is among those things. It is conceptually attractive to me–wide legs, tie waist, deep pockets, elastic back, lined–but I bought it in the wrong size (btw, this style has a relaxed cut and fits large to size, so size down) so the fit was off (enough to bother me) and the cotton poplin is quite wrinkle-prone, with hard to release wrinkles (my steamer does not work well on heavier materials). And prepare to struggle mightily when nature calls, as it is especially difficult to undress in this jumpsuit.
While I can't recommend this jumpsuit with enthusiasm, it is an on-trend and comfortable piece to wear. And most reviewers online seem very pleased with it (with the cotton poplin being a point of praise). At the right price point (~$50) I would still ask that you consider the style, but great jumpsuits are abundant, so why settle for this one?
What I can recommend more enthusiastically is the Harper Satchel, which is now 30% off online with code CHILL until Thursday. I reviewed both sizes here.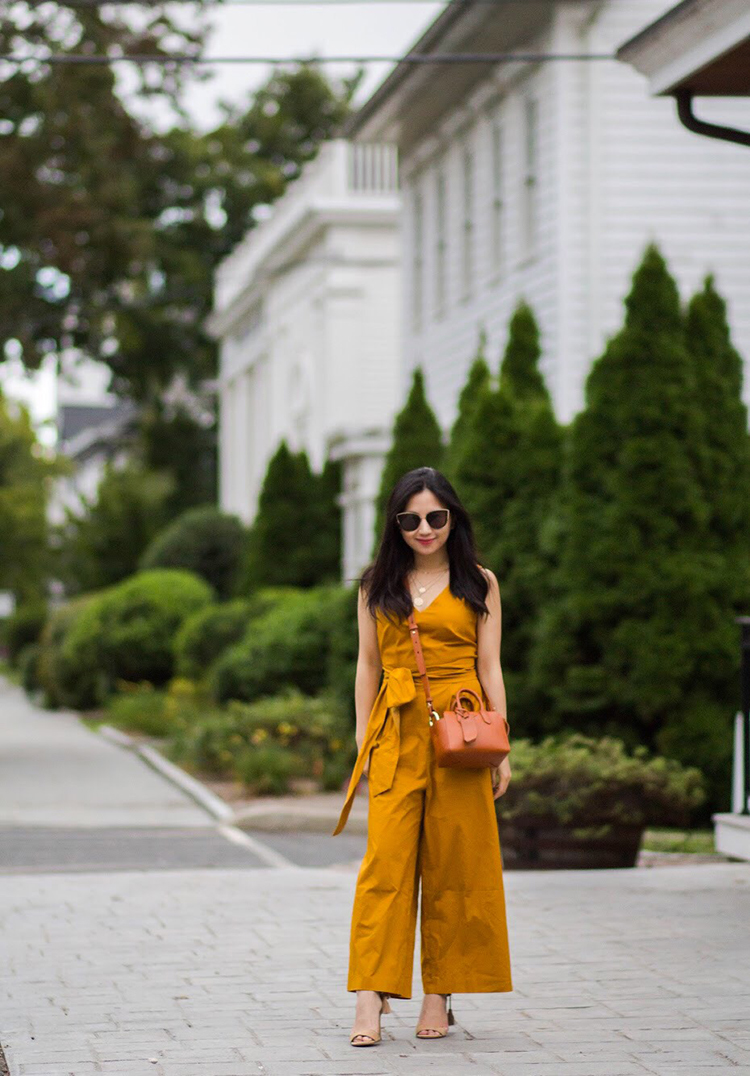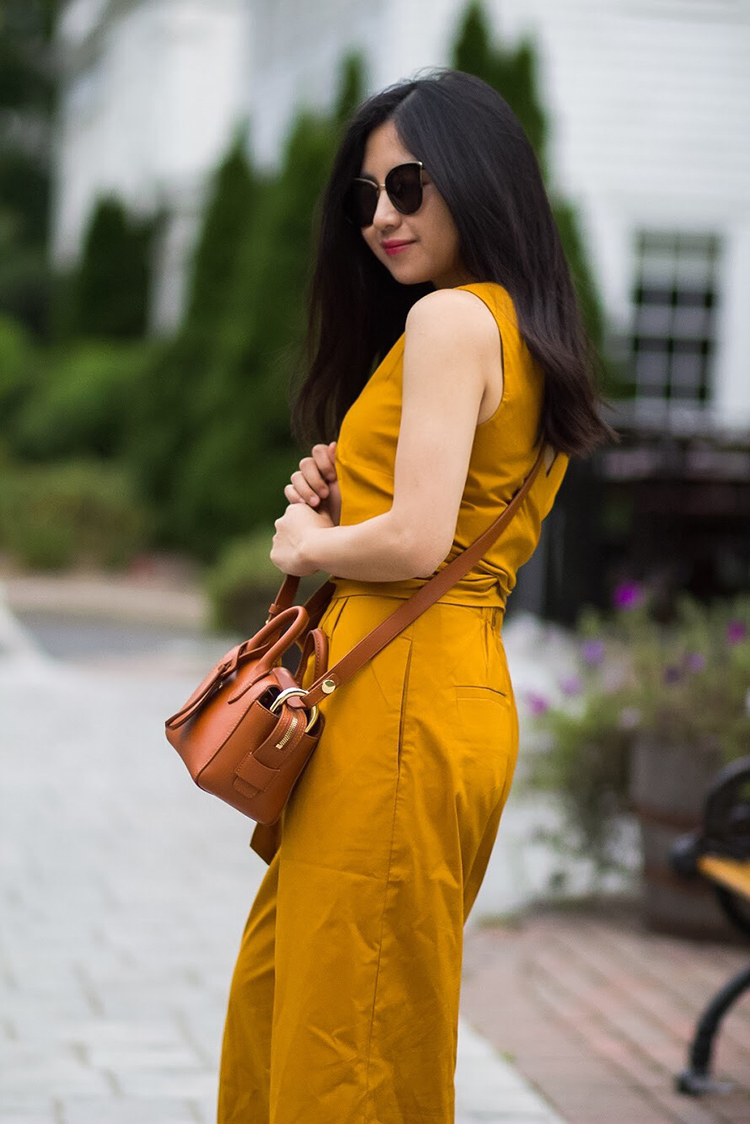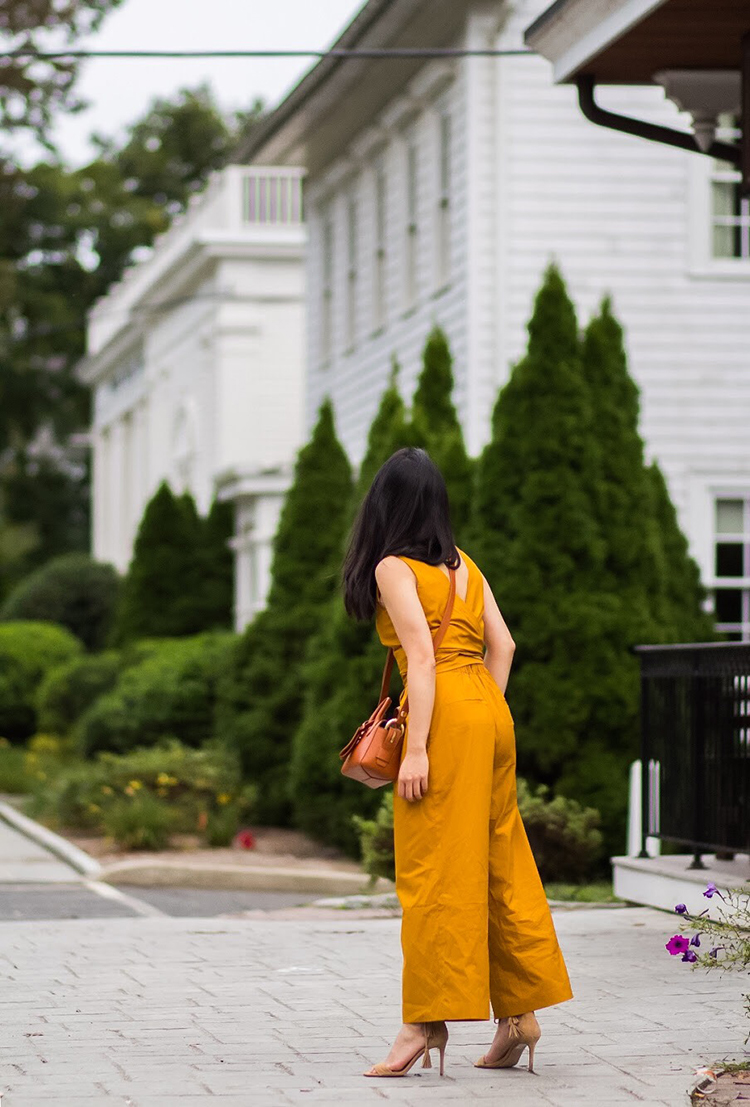 If you plan to shop J.Crew's 30% off sale (on select full-price styles), here are my picks:
Tissue Turtleneck T-shirt in Floral (leopard print here; dot print here) A great layering piece. If you have plain button-down shirts or shirtdresses that need some spice, just layer this underneath. Or wear this on its own in warmer weather.
Mockneck Sweater in Supersoft Yarn If you (like me) have a short neck, the mock neck has a slight lengthening effect while preserving the warm qualities of a turtleneck. I also love the range of colors that this sweater is available in.
Balloon-Sleeve Turtleneck Sweater You'll see this sweater in a few future outfit posts because I love the balloon sleeves on this sweater. But the material, while soft and mostly inoffensive, is quite thin and underwhelming. The price is reasonable, though. Fits true to size.
Open-Front Sweater-Blazer (last seen here) I wear this jacket all the time and reviewed it quickly here. The best of all the sweater-blazer types that J. Crew has to offer.
Cable-Knit Gloves I wish this came in a different colorway. I had a pair of mixed media (knit and leather) gloves from L.L.Bean that I loved (perhaps too much, which is why it died an early death) and have been trying to replace.
Happy shopping!