I woke up this morning to barely above-freezing temperatures and remembered that I still had this post in draft form. While it's belated… better late than never.
First, a word about Reformation (or "Ref," as they occasionally refer to themselves; no relation to to the religious movement), the LA-based fashion retailer with a founding myth that is textbook for most DTC operations with a non-market strategy. Like most millennial-catering businesses, it competes on the virtues of sustainability (environment and working conditions), but with "instant fashion" lead times. The design principles are simple: most pieces have "effortless silhouettes that celebrate the feminine figure" which can look like a Forever 21 basic (said with no derision).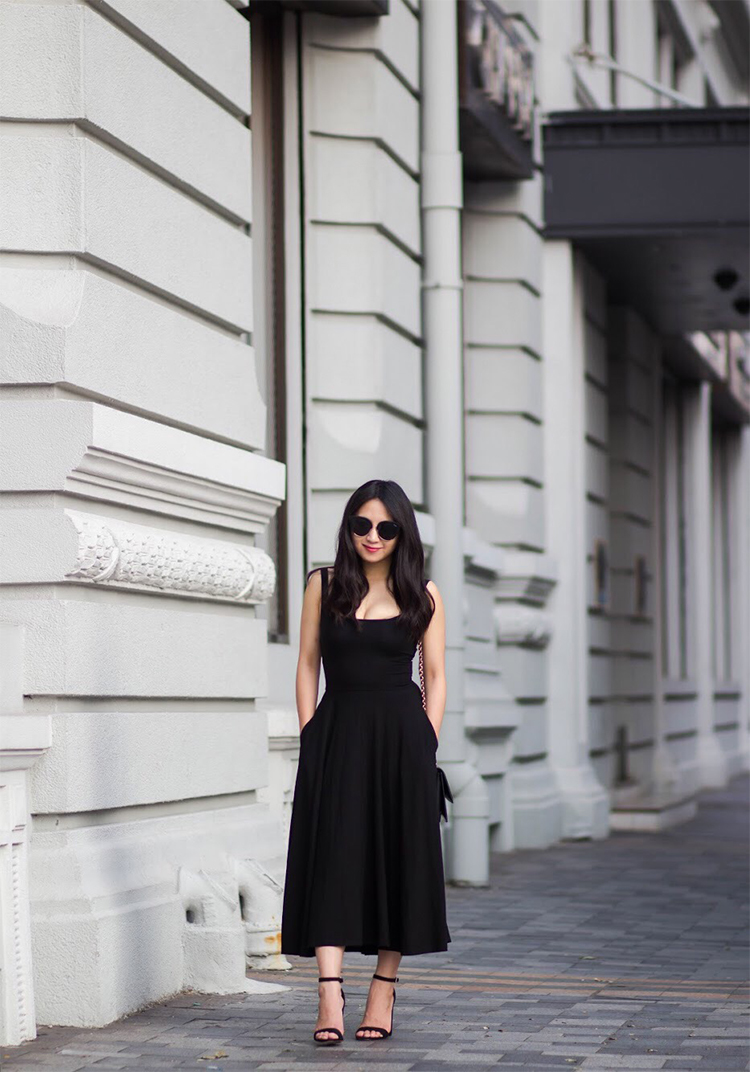 So why pay $98 for the Rou Dress, when you can pay <$30 for something similar at Forever 21 (or an equivalent)? It comes down to a number of seemingly small differences (which may not sway you). While the lightweight lyocell-spandex blend (90% TENCEL/10% spandex) is not particularly luxe, it drapes well considering the weight, and has the right amount of stretch–enough to hug but not so tightly as to be uncomfortable. The square neckline is (imo) universally flattering (and looks great with all neckwear), so is the fit-and-flare silhouette; And midi length continues to be very on trend.
And then there's the matter of pockets: a detail that most high-street retailers eliminate to save cost, but is so essential to some consumers. The pockets on the Rou Dress are deep, and actually useful.
As I mentioned back in August, I bought the Rou Dress after some weight gain (the result of several especially hectic weeks at work + just general inactivity), and it was a piece that I felt good wearing as I waited for the new weight to redistribute itself. It was a real morale boost at a time when my body image was in the toilet.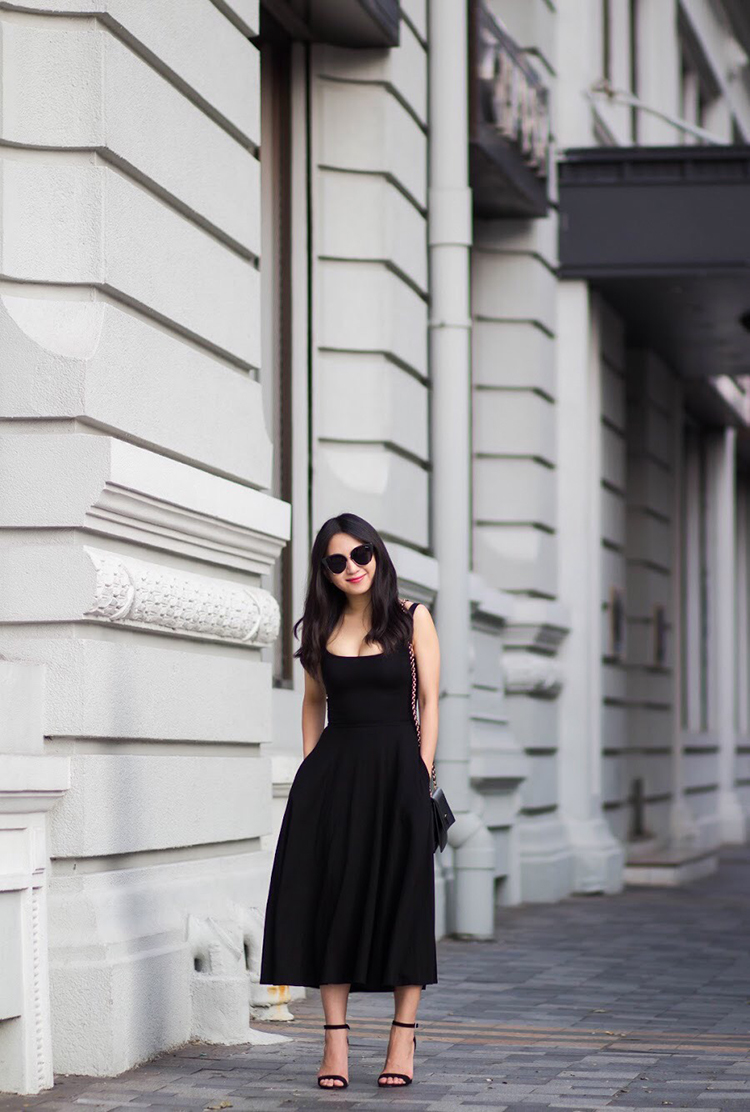 As most Reformation styles are only available in one standard clothing size, if you are short or short-torsoed, you might find the straps too long (as I did); it has an easy fix but I do want to note it. For those around my size, the Rou Dress in size XS measures 8″ along the edge of the armhole, 11″ across the waist, and 46″ in length. You can find the Reformation size chart here.
The Reformation Rou Dress is available on the Reformation website as well as at Nordstrom. The Reformation "Lou" Dress is the long-sleeved version with a scoop neckline.