I borrowed this Free People Rosebowl Jumpsuit from a friend several weeks ago, and liked it enough to have ordered my own (in black; still pondering the decision to keep). As much as I enjoyed my friend's jumpsuit in ivory, the material is thin enough that it's see-through in lighter colors. Additionally, the original length is very challenging on someone short (like me), but it can likely be shortened with little issue.
(Here are the measurements I took of the jumpsuit in size XS, but these measurements are unstretched so take them with a grain of salt: overall length: 50″–the bottom portion measured 37.5″; waist: 10.5″.) 
While there is a lot of material in the gathered wide legs (my favorite feature), the jersey material is soft and airy, so is wearable even on scorching hot days. And I really like the design conceptually, but it is hardly practical; this jumpsuit is a pull up style with fitted elbow-length sleeves and voluminous pantlegs so is on the impractical side for even jumpsuits. I have only worn it twice, each time for a few hours, and I have not attempted to use a public bathroom in that time.
The top is intentionally tight, with a cinched waist, to contrast with the wider legs, but fits even smaller than expected. I would recommend sizing up if you are buxom.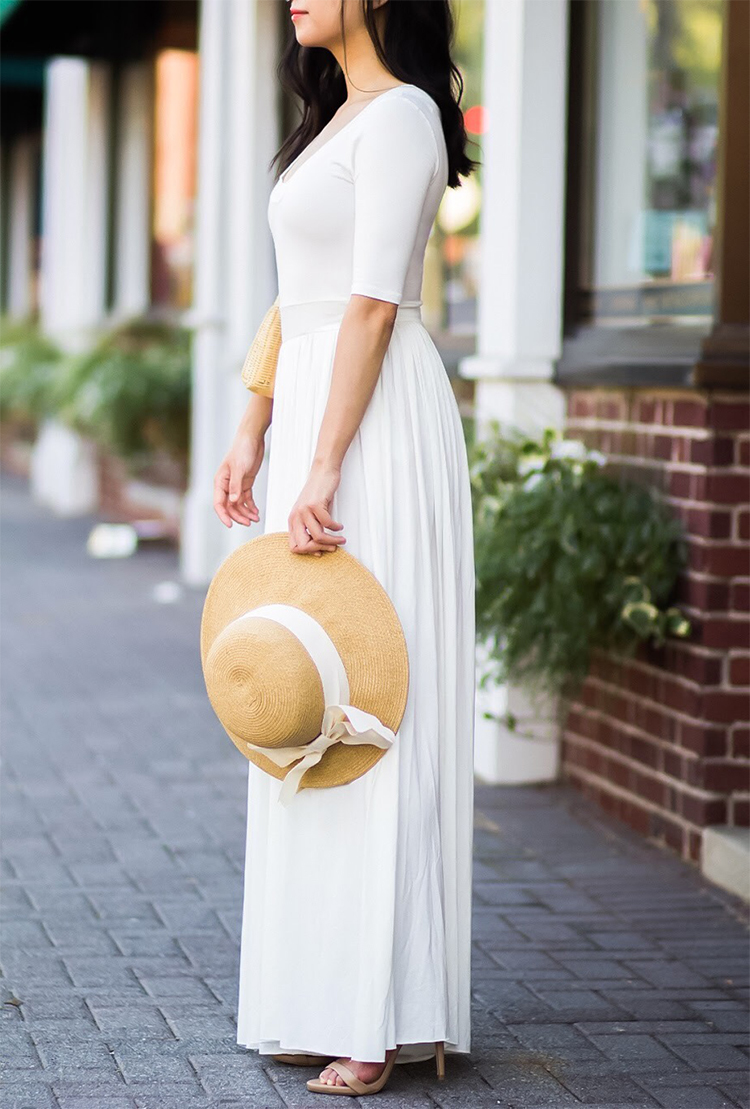 Have a great weekend, everyone!