I woke up this morning to several texts from friends–who are enthusiastic Nordstrom shoppers–alerting me that the Longchamp Le Pliage Expandable Tote, a workhorse of a bag (and my work bag on most days), is available again through the Nordstrom Anniversary Sale (early access started today and public access will start 07/20). This is a Nordstrom exclusive (at least in recent years) so I always order one (or two, and maybe an extra to gift) every year to replace the one in use.
Size-wise, the Expandable Tote (11-¾" x 15-¾"H x 7″D) is comparable to the Large Le Pliage Tote (12-¼"W x 11-¾"H x 7-½"D), but the former's volume expands (by about 30-40%) when you release the zipped inset, which works wonderfully for my packing style (I always find myself with a full bag and an item I somehow forgot to pack at the last minute–the Expandable Travel Duffel, reviewed here, is a favorite for similar reasons).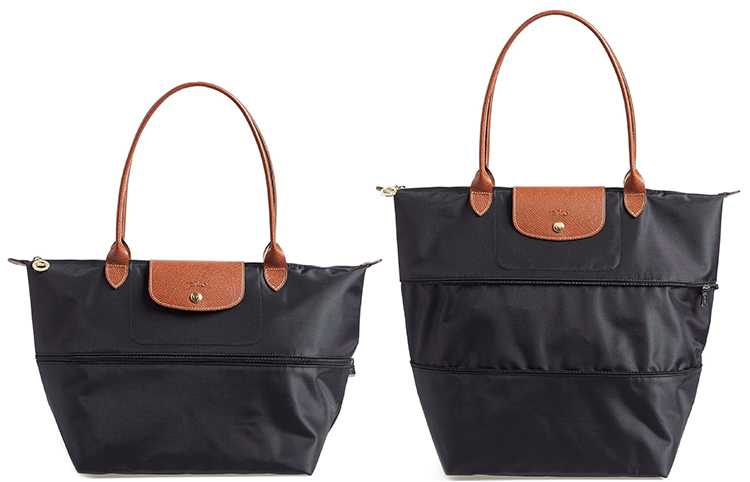 Like other bags in the "Le Pliage" family, this nylon bag is lightweight, water-resistant, and can be flattened and folded when not in use. It normally retails for $195.00, which is pricey (especially if you replace it annually), but the ~33% discount (now $129) during the Anniversary Sale makes the purchase a little more bearable.
There are five colors available this year–black, navy, an army green called "new khaki," a light pink with the color name "pinky," and a bright yellow called "sunshine." I ordered the bag in black already, and am contemplating ordering the "pinky" as well.
As I've mentioned before in prior reviews of other Le Pliage bags, these nylon bags wear heavily in the corners, which is a known problem for which Longchamp offers free repairs (though customers are responsible for shipping charges). After about nine months of regular use, all corners on the bag I purchased last year have frayed to the extent pictured below (holes range from 1/8″ to 1/4″ in size).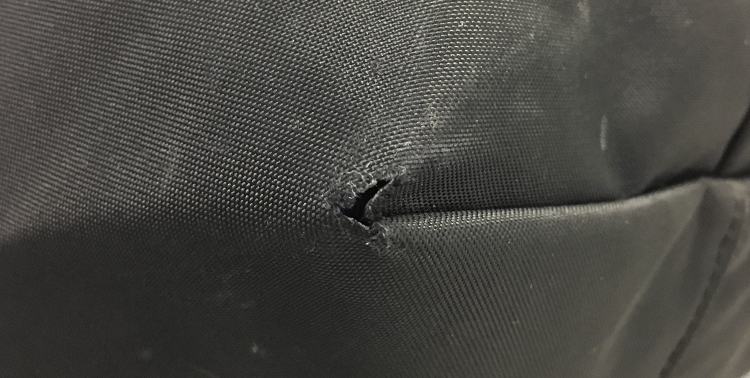 The degree to which your bag will fray also depends heavily on how you use the bag: I regularly transport my massive 7lb 16″ gaming laptop in this bag (along with everyday items) so this degree of wear is by no means typical for a one-year time period.
---
An aside: the Le Pliage Neo Nylon Tote (also sold here, here, and here) is a more durable alternative to the regular Le Pliage Tote, if you are not someone who wants to send your bag in every year or two to have the corners mended.
---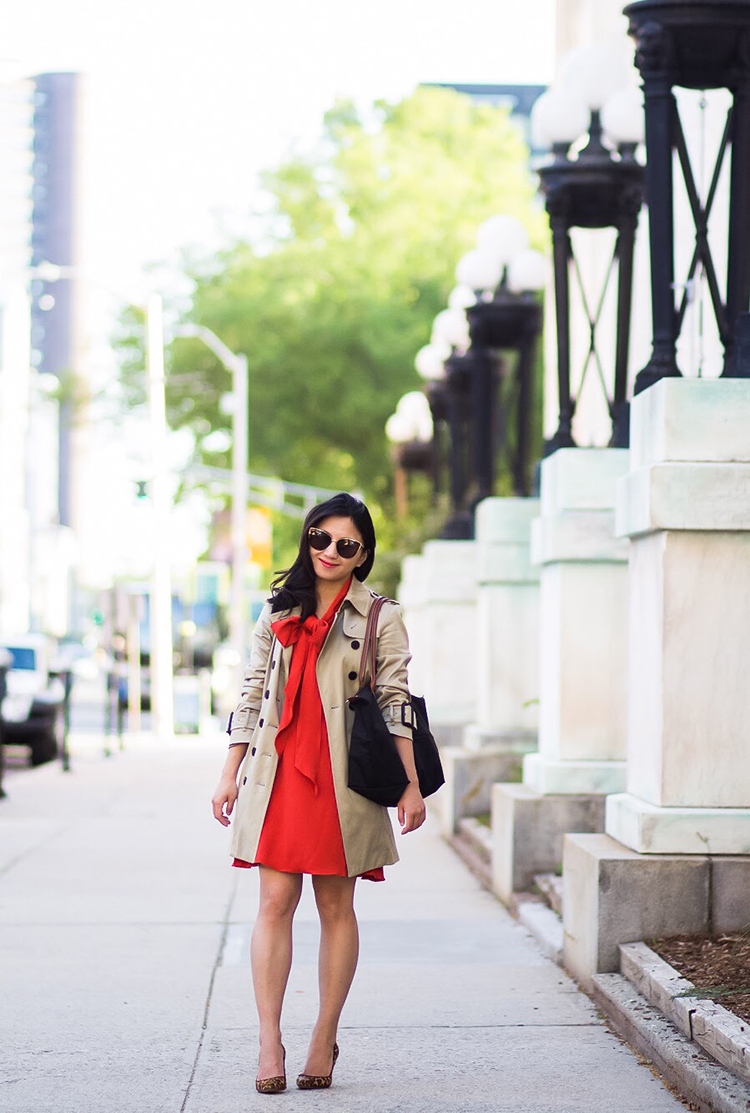 ---
And for those who are shopping the Nordstrom Anniversary Sale:
From the sale I ordered the following: Olivia Moon Cotton Blend Knit Blazer, Cole Haan Tali Bow Skimmer Flat, Leith Tie Front Pant, and Mural Drape Trench.
More picks:

Happy shopping!