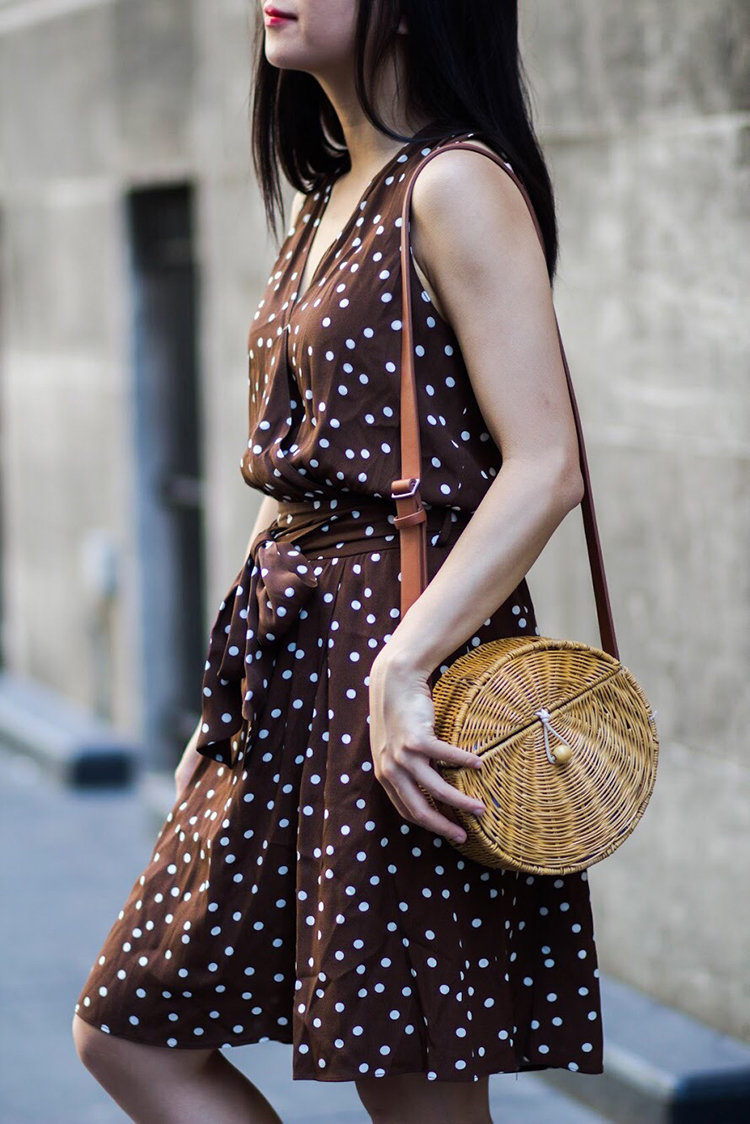 This chocolate brown polka dot romper (on sale and sold out online) was one of my favorite Zara purchases this season, and I liked it so much I picked up another when it went on sale late last month.
Fun side note: It sort of reminds me of the polka dot dress that Julia Roberts wore to a polo match in Pretty Woman (and defined for some at the time how the upper crust dressed).
Polka dots, when done carelessly (as I'd discussed before), can look costume-y, and for a while in the 90s the milky chocolate dots developed a bad reputation. I was relieved to see the print updated recently. Here are some current styles that caught my eye:

And a short sale update:
Sale styles at J.Crew are an extra 30% off until 07/09/18 with code BIGSALE. Shipping is free on orders over $150 (or on all orders for J.Crew cardholders):

Special mention: the entire swim section (some styles are already 75% off), Easy Pant Stretch Linen, and Three-Strap Sandals in Suede (only the fuchsia and animal print are on sale).
Happy shopping and have a great weekend, everyone!