Happy Prime Day!
There are so many great things on promotion for Prime Day, but my favorite part of the sale is always the book deal. Until tomorrow night, use code PRIMEBOOKS18 for $5 off book purchases over $20 (must be sold by Amazon.com). This offer does not apply to digital content. Full terms here.
If you need ideas for what to buy with this coupon, here are a few of my favorite books: some are all-time favorites, and other are relatively new to me. I hope you'll find something from this list that interests you.
---
I've recommended Far from the Tree a few times before, but would be remiss if I left it off this list as it is maybe my favorite book of all time (if I had to choose one). It is, at its core, a book about family. The author, Andrew Solomon, writes poignantly about how bittersweet the differences that ultimately unite us are: "There is no contradiction between loving someone and feeling burdened by that person; indeed, love tends to magnify the burden." At times his writing turns philosophical: "pain is the threshold of intimacy, and catastrophe burnishes devotion." At 700+ pages long (excluding notes), it is a tome, but the writing is sharp and the chapters well organized, keeping me fully engaged until the end.
---
The Council of Economic Advisers, who advises the President on the formulation of economic policy, recently declared that America's war on poverty "is largely over and a success." Yet visit any inner city and you will find poverty laid bare, though it's largely invisible in national conversation. If you need a reminder that poverty is a choice that we as a society have made and a condition we have allowed to exist, Evicted: Poverty and Profit in the American City is the book for you. Sure, it's easy to be callous and attribute someone's poverty to poor life choices, but public policy–one that allows for the exploitation of poor people–has made poverty an entrenched problem. When rent swallows 70-80% of someone's income, there is no room for choice. I felt helpless just reading the book, and can't imagine having to live the experiences described in it.
---
I generally juggle several books at once, and rarely grind through a book in one sitting, but I read The Undoing Project: A Friendship That Changed Our Minds in one night, during a 2016 blizzard that trapped me indoors, finding myself unable to put down my Kindle. It reads effortlessly, as Michael Lewis books do, but I didn't expect it to be suffused with sentimentality. Despite knowing how the book would end (I mean, it's non-fiction and I've read many Wikipedia entries on relevant topics), I nevertheless grew extremely emotional toward the end, and proceeded to cry for a good 15 minutes after reaching the last page. If you like behavioral economics and love stories, this book checks both boxes.
---
Here's another book for lovers of behavioral economics, though I suspect you've probably already read this one. Nudge, written by Nobel laureate Richard Thaler (who is the featured guest in the most recent Freakonomics Radio episode) and Cass Sunstein, is accessible, if on the dry side compared to pop culture economics books. The book revolves around the idea of "libertarian paternalism" (seemingly an oxymoron) as a practical policy consideration, melding libertarian principles with behavior economics themes. For those not steeped in classical economics, that people are irrational isn't an original idea, but I think it's helpful to spell out exactly how we might exploit irrationality to "nudge" people toward more desirable outcomes, which the authors of Nudge took great pains to do.
Related reading: Thinking, Fast and Slow
---
I read Arika Okrent's In the Land of Invented Languages twice in the last two years, and it's a book I struggled to pass on to friends to read, because I may want to read it again soon, you know? English is, technically speaking, my third language, and it is maybe the most logically inconsistent of the languages that I know (or am trying to learn). Like me, you've probably wondered: Why do so many languages seem like barriers, when they should be a tool to communicate? I was surprised by just how many before us have tried solving this problem by creating their own language… with little success. Okrent, a linguist, writes clearly about some of the constructed languages that have been devised over the years–some engineered, others artistic, and all flawed–and puts them in historical context.
---
Philosophical canon, even contemporary ones, is challenging for me; I've tried, several times over the years, to read Being and Nothingness in its entirety, but it always puts me to sleep with ease. Sarah Bakewell wrote At the Existentialist Café, easily digestible, for a layman like me. This book is superficially a primer on existentialism, but instead of merely summarizing each influential philosopher's work, Bakewell chose instead to tell the story of existentialism through the prism of these philosophers' "character." The result is a lively book filled with history and without (much) oversimplification. I am currently reading it for the second time, and it's every bit as enjoyable as the first reading.
---
I am borderline antitheist, and regard most religions with skepticism, despite spending the bulk of my primary and secondary education in Catholic schools. All of this made Everything Happens for a Reason: And Other Lies I've Loved difficult to read. Written by Kate Bowler–an assistant professor at Duke Divinity School who wrote her first book about the prosperity gospel–after her stage IV cancer diagnosis, it is the memoir of someone of faith coming to grips with tragedy, and also an examination of the role that randomness plays in our lives–and the lengths that some people (not Kate) go to try to reclaim some control. While I found the book unsatisfying on the whole, I do think it has something for everyone: a little bit of humor, some advice, a few heartfelt moments, and several lingering questions that you can ponder for ages.
---
The Dictator's Handbook offers a clear-eyed look at the calculations that those in power make to stay in power. The authors of the book see the political landscape as a fairly predictable one comprising three groups–the nominal selectorate, the real selectorate, and the winning coalition–writing, "By now it should be clear that there is a natural order governing politics, and it comes with an iconclad set of rules. They cannot be altered." The book is generally enjoyable, with numerous interesting anecdotes, but there are also uncomfortable moments, as when the authors suggest that foreign aid helps autocrats stay in power by easing financial pressure on them. Still, the book has a compelling thesis worth considering, and has found new resonance with the election of Donald Trump.
---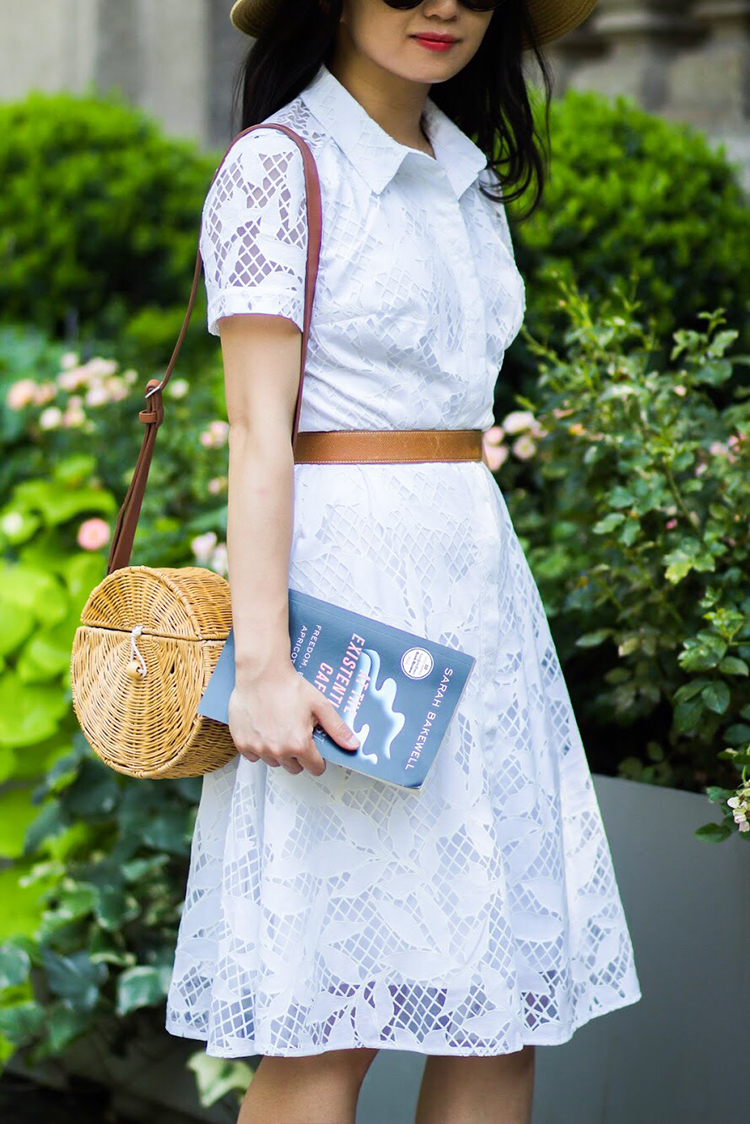 With my coupon, I plan to finally pick up a copy of The Argonauts, and When Life Gives You Lululemons.
---
Lastly, here are three Prime deals that I found attractive:
♥ These incredible wired Bose QuietComfort 25 Acoustic Noise Cancelling Headphones (Android version here). If you are a frequent flyer, these are a must!
♥ I gifted the Instant Pot DUO60 6 Qt 7-in-1 Multi-Use Programmable Pressure Cooker to my mom some years ago, and it remains one of her favorite kitchen appliances. The sale price of $58.99 is very reasonable.
♥ Cheap Goldfish crackers.
Happy shopping!