The J. Crew Striped Button-Shoulder Turtleneck, last seen here, that I own in two colorways has been further discounted online (now a mere $8.99 + an extra 15% off for J. Crew cardholders with code CARDPERKS). I bookmarked its product page a few weeks ago when I noticed that sizes weren't selling out despite the top's 4+ star reviews and the reasonable sale price, and have been returning to the page every Friday, more and more mystified by this development (or lack thereof).
My best guess is that, after the first (and maybe second) shipment of the top sold out at close to retail prices, J. Crew thought it found a winner and ordered too many of these tops on a subsequent purchase order, which it is now struggling to offload. If that were the case, I think that means we've hit peak basic striped top, because despite the top's design shortcomings (turtleneck too tall for short necks; and the heavier weight material which gives it too much structure initially), it really is a fine striped top, and certainly better than anything else you might find at its current price point.
In any case, I will continue to ponder my "peak basic striped top" theory and update if I have any new revelations. In the meantime, tell your friends and family about this top, and help deplete its stock so I can stop wondering why it won't sell out.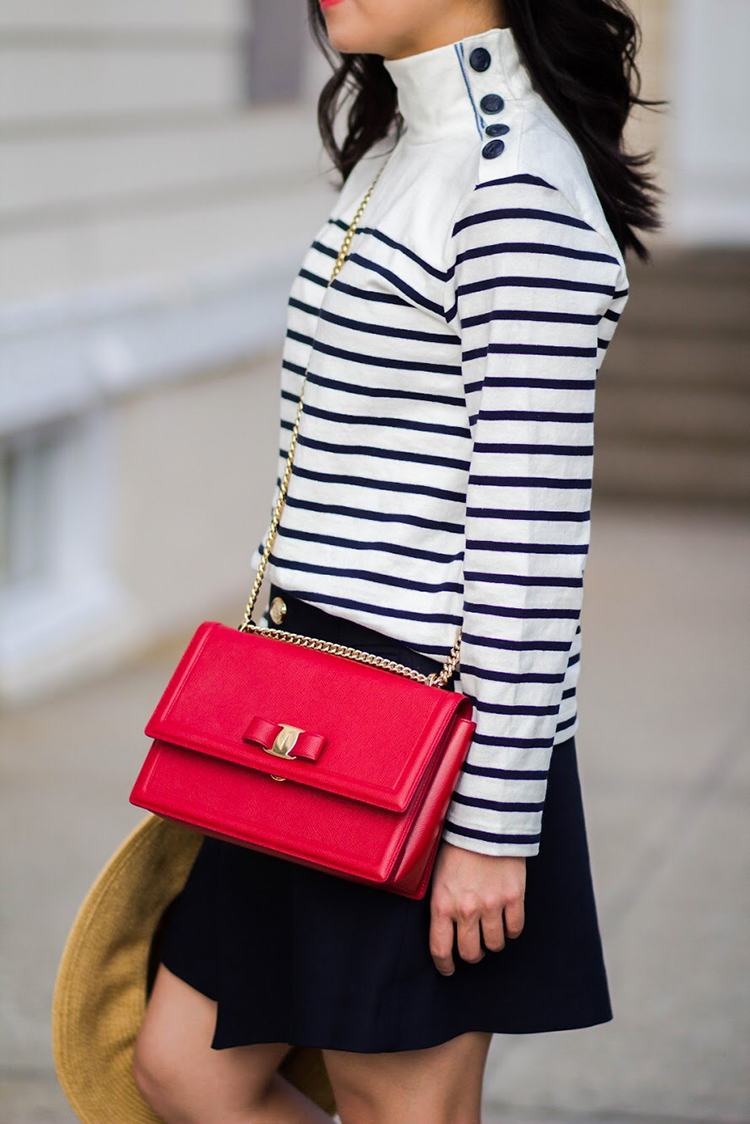 The striped top featured in this post isn't the only item that has been further discounted online, here are a few more styles that caught my eye in the J. Crew sale section.
Happy shopping!