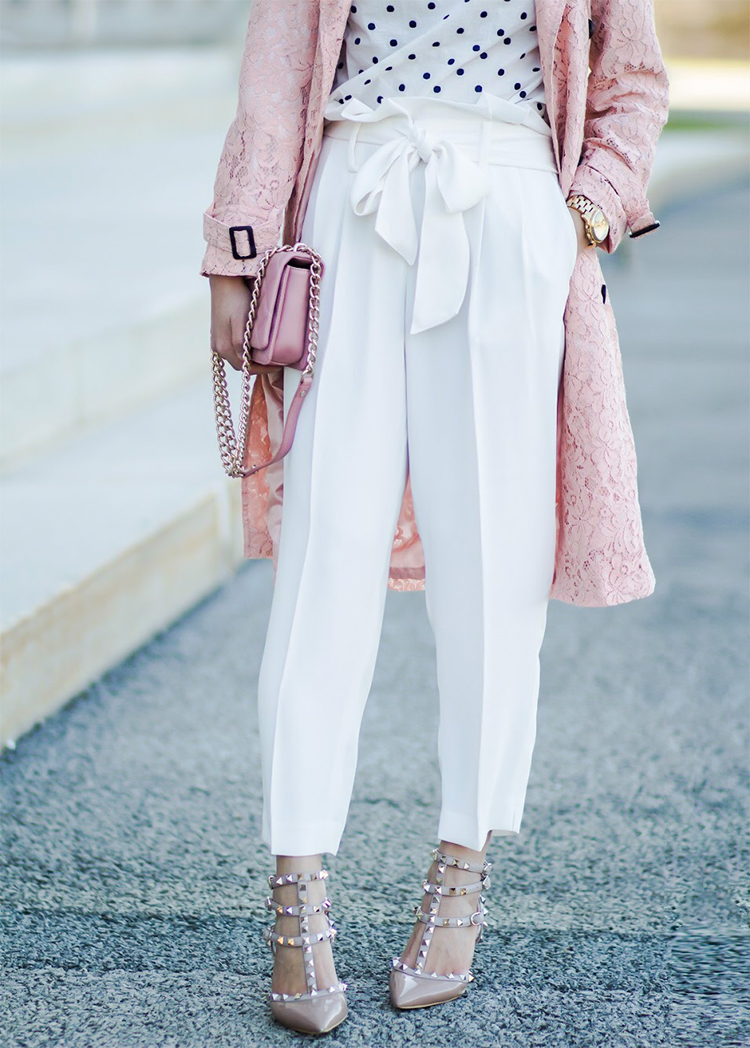 In my apartment, clothes hang packed like sardines on garment racks so strained that a gentle push could knock one over. When I can't find even a small opening to hang my newest purchases, I know a closet clean-out is overdue.
On the chopping block this season: pencil skirts. They've been pushed to the periphery by the various paperbag pants (like the Boden Melina Paperbag Pants featured in this post) that now dominate my closet.
I hold myself blameless, though. Paperbag pants are (for the most part) so much more comfortable, versatile, and unhampered compared to pencil skirts.
On that note, I want to mention a Boden sale: until Thursday, full-price styles are 25% off with code 2N6L, including the Boden Melina Paperbag Pant (also sold at Nordstrom; wide leg version here), which runs small through the waist (size 2P measures 12″ at the waist, 17″ at the hip, and 35.5″ in length) so I would recommend ordering 1-2 sizes larger. The woven material drapes well, has a sleek finish, and isn't wrinkle-prone (but it does require a good steam to fully unwrinkle out of the bag). $120 isn't cheap for pants made of polyester, but these are pretty enough that I am willing to recommend them anyway.
Some more picks:

Happy shopping!